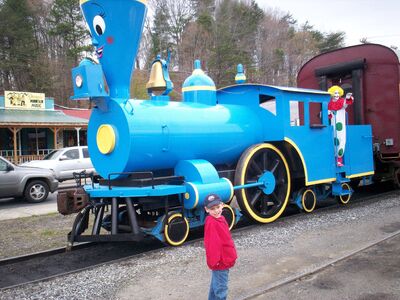 Tillie, also known as The Little Engine That Could is a steam locomotive that helps the Random Alliance and the Good Guys Army defeat the evil forces of the Super Scary Face. She is multigauge so she can operate anywhere in the world.
Running over Klaskies and Csupos.
Ad blocker interference detected!
Wikia is a free-to-use site that makes money from advertising. We have a modified experience for viewers using ad blockers

Wikia is not accessible if you've made further modifications. Remove the custom ad blocker rule(s) and the page will load as expected.