I Seen A Video Or That Klasky Csupo . That Is Black And Red , I Cant See The Ink Splat . That Was Production By Good Guys Army . The Weird KC Ever . I Splaat And Hes Dad , The Scared The Shit Over The Studio TieGuy On The Video Is The Weird The Logo Used Teams . I Used The Klasky I Seen Black Eyes On The Logo Is Like Y Wakecrow And Evil Hand , The Logo Used Mac Voices 21 .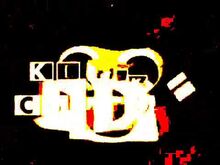 Ad blocker interference detected!
Wikia is a free-to-use site that makes money from advertising. We have a modified experience for viewers using ad blockers

Wikia is not accessible if you've made further modifications. Remove the custom ad blocker rule(s) and the page will load as expected.