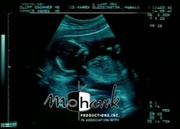 to play, you must go to mypokecard.com and take some images off the wiki or anywhere like the internet, print out the cards and cut them out
deal 5 cards to each person
there is a pile of character cards laying around, pick one up to play as the character you want,
look at the pages to see what abilities each character has, klaskies or characters with no powers described, use any battle card you want, deal one out, the one with more hp wins, fill up cards are also laying on the side, pick one up to fill a card that says to fill up with a certain fill card. battle it out to see who wins
Final notes
Edit
check out the pages for info, if you have special attacks you come up with, put them on the character cards.
Ad blocker interference detected!
Wikia is a free-to-use site that makes money from advertising. We have a modified experience for viewers using ad blockers

Wikia is not accessible if you've made further modifications. Remove the custom ad blocker rule(s) and the page will load as expected.